You are invited!

Get ready to experience the best of Thai cuisine at the Thai Street Food Festival 2023! This exciting event is taking place on Sun Jul 30 2023 at the Horticulture Building, Lansdowne Park (1525 Princess Patricia Way), Ottawa, ON. Starting from 11:00 AM to 06:00 PM, you'll be able to indulge in a variety of authentic Thai dishes that will tantalize your taste buds.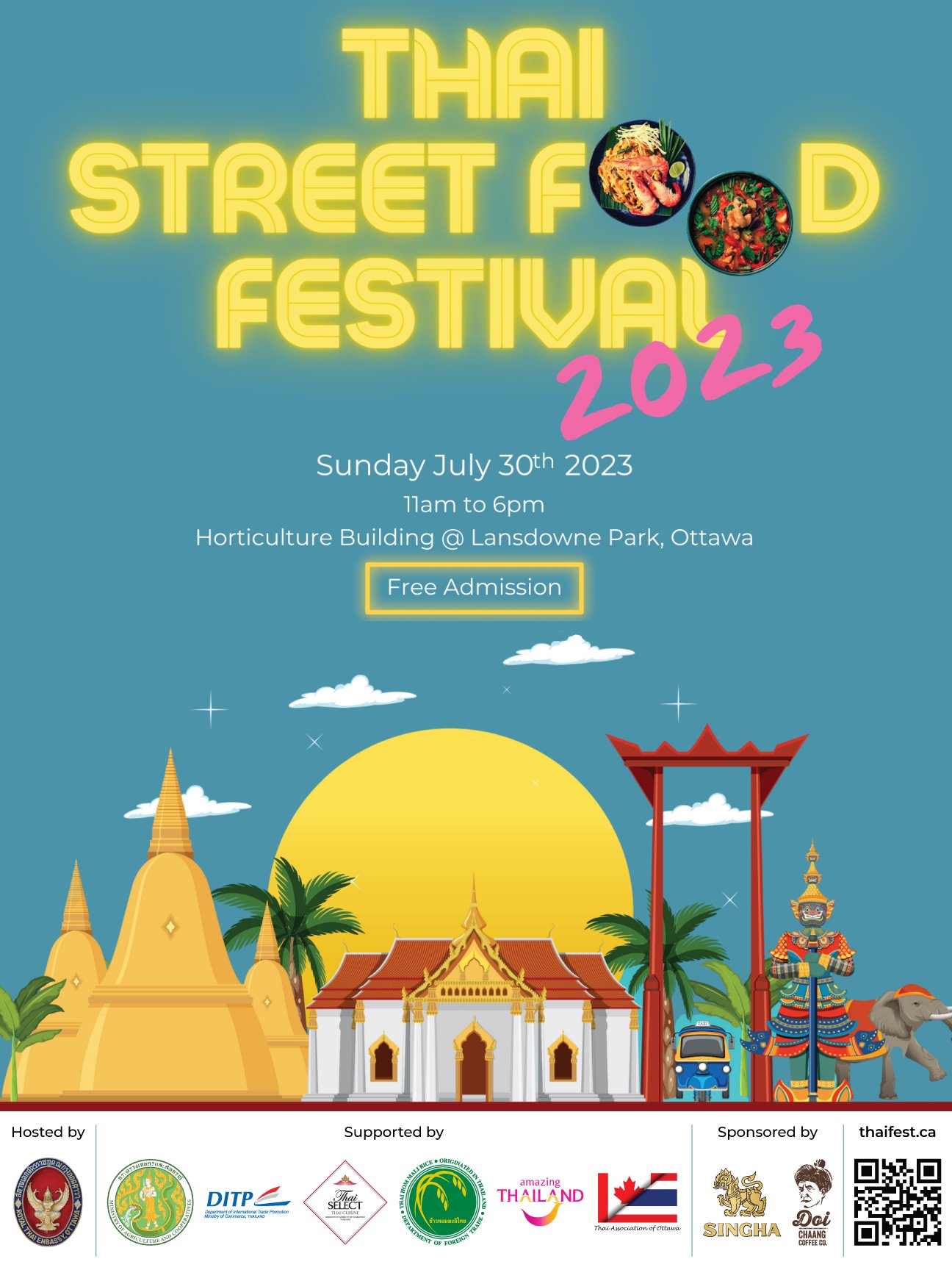 From savoury curries to sweet and spicy stir-fries, there will be something for everyone at this festival. You'll also have the opportunity to browse arts & crafts from local vendors, all in one convenient location.

Don't miss out on this amazing opportunity to immerse yourself in Thai culture and cuisine. The Thai Street Food Festival 2023 is the perfect way to spend a summer day with friends and family. So mark your calendars and get ready for a delicious adventure!

Visit https://thaifest.ca for more information.